---
Discography:
---
With Jean-Yves ASTIER there is one more entry on the spelling book of the French blues musicians' tribe. Its representatives can be counted on the fingers of a guitarist's hand, from Bill DERAINE to Paul PERSONNE.
Jean-Yves ASTIER, ex-bass player of the group GANAFOUL (power-trio blues of the seventies), left the mist and the pollution of Lyons in the early eighties but he is the kind of person who would not be swayed and disown his origins.
Tepid beer cans, dust on the boots, infectuous sensitivity line that race against solitude.
From the height of his half south-west of France half middle-west stature, his powers at their peak, he asserts the evidence of his maturity with yhe flawless backing of "série limitée".
"Sur les collines chaudes" released in 1990 reveals another aspect of J-Y ASTIER: a country tone, an acoustic blues.
Intense slices of life, a longing for the open land, "Rose blues" in 1992 confirms the blues tatooed on J-Y ASTIER's skin.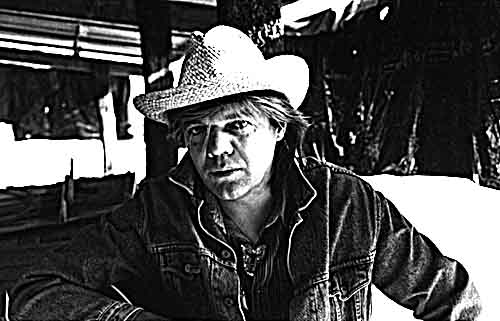 ---