---
Discography :
Vidéography:
---
Write to Vantha :
---
Vantha was born in PHNOM PENH, capital of Cambodia.
At the age of 20, she sets up in France.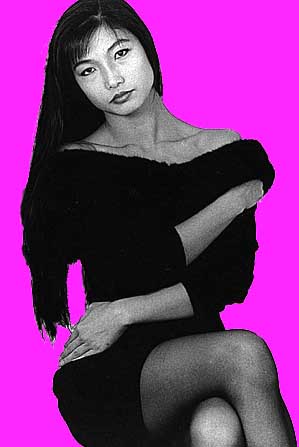 In Paris, the fairy tale begins:
Alain BERNARDIN notices her at an audition and engages her to join the Crazy Horse Saloon.
Tran Anh Hung makes her act in 'L'odeur de la Papaye verte" a prize-winning film at the Cannes film festival.
Robert HOSSEIN offers her the most surprising role in his play "La nuit du crime".
In 1994, André POPP and Jean-Pierre LANG allows her to record her first track: "Love in China" distributed by EMI.
A few months later, she becomes the representative of Walt Disney, playing POCAHONTAS at the Odeon theater in London before a panel of stars, one of whom is... Richard GERE.
---
Copyright © 1997-2002 SHOWBIZNET. All rights reserved. Tous droits réservés.
The information contained in this document is liable to alteration without notice.
Les informations contenues dans ce document pourront faire l'objet de modifications sans préavis.
The other products or companies mentioned in this document are
trademarks or registred trademarks of their respective owners.
Les autres produits ou sociétés qui sont mentionnés dans ce document sont
des marques ou des marques déposées de leurs propriétaires respectifs.
Last update: 06/26/02 - Dernière révision: 26/06/02
SHOWBIZNET HOME PAGE